Watch CCA2016 Video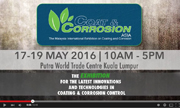 The M.I.C.E. Factor...
Come INTERACT with industry experts for the latest market trends, innovation and technologies.
Join Us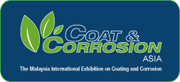 17 - 19 MAY 2016
Putra World Trade Centre (PWTC), Kuala Lumpur, Malaysia



Connect with us at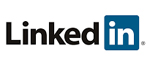 Main News

The major economies in Asia Pacific (APAC) are set to invest over US$1 trillion in industrial sector projects in the next few years, with India leading with projects valued at US$411 billion. China and Indonesia take second and third place with projects valued at almost US$200 billion and US$124 billion, respectively. Australia, China, India, Indonesia, Kazakhstan, Malaysia, Mongolia, Pakistan, Philippines, South Korea, Taiwan, Thailand, Turkmenistan, Uzbekistan and Vietnam have over 70 percent of projects worth US$756 billion at pre-construction stage.

To read more about the news, click here.
Industry News

Najib Promises Millions To Develop Infrastructure In Rural Sarawak

Prime Minister Datuk Seri Najib Razak announced an allocation of RM87 million to develop infrastructure in the Dayak heartland, as he moves to strengthen Barisan Nasional's support in Sarawak... Read more

Malaysia Investing in O&G Infrastructure For Future Demand

In a welcome change, Malaysia's oil and gas (O&G) industry players are taking advantage of the market downturn to prepare themselves better for the future... Read more

Exhibitor News
Thermal Spray Coatings Protects Metal Structure for more than 20 Years The oil & gas, petrochemical, power, marine and heavy industrial sectors are now looking for high performing and cost efficient methods to protect metallic structures and infrastructures from corrosion and... Read more

Zinga Film Galvanizing System, a Material that Offers an Alternative View on Corrosion

Zinga is a one-component anti-corrosion zinc coating system which contains a minimum of 96% zinc in the dry film. Its unique formula provides environmentally safe cathodic protection to steel comparable with hot-dip galvanising... Read more
Exhibitor Quote

Norimax specializes in corrosion protection for oil & gas industry. We provide coating and cathodic protection services. By taking part in exhibitions, we hope to promote our existence to the new customers other than meeting the regular customers. CCA2016 gives good exposure to our company and we believe, with the effort of CCA2016ís team, the exhibition will attract a lot of quality customers.
-- Mr Junaidy Abdullah, General Manager/Director of Norimax Sdn Bhd